Center for Pharma Crystallization
Thinkers & Doers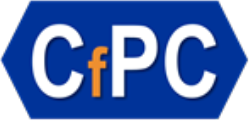 Headed by world class scientists, the Center for Pharma Crystallization (CfPC) is a recognized industry leader in solid form studies, crystallization process development, pre-formulation evaluation, particle engineering and DS-DS co-processing.
Applying over 160 years of cumulative experience in Big Pharma, our subject matter experts and scientists provide effective solutions to CMC related challenges in solid form and crystallization with a dedication to the mechanistic understanding of the fundamentals.
We understand the frustration of seeing your project compromised by insufficient data and/or lack of fundamental understanding from other contract labs. Our dedicated scientists pay great attention to understanding your project needs and constraints. We draw upon our knowledge and experience to deliver tailor-made solutions appropriate to the phase of development.
CfPC has over 50 scientists with a wide breadth of expertise ranging from the fields of chemical engineering, material and pharmaceutical sciences, organic chemistry and analytical chemistry. This diversity of disciplines is essential for us to apply enabling technologies,  such as crystallography, PAT applications, continuous processing, and other technology platforms.
Working with state-of-the-art instruments and equipment, we're proud to have delivered solutions to more than 500 small drug molecules via crystal form screening and studies, and more than 200 organic compounds in crystallization process development.
At CfPC, we have well rounded scientists who are trained to execute projects and communicate directly with clients on regular basis. Our project managers continuously align our resources to project timeline and stage of development. Our focus is on delivering phase appropriate and fit-for-purpose solutions on time, on budget and in high quality.
| Solid State Characterization | # |
| --- | --- |
| SXRD (Bruker, D8 DISCOVER) | 1 |
| XRPD (PANalytical/HTx2, BrukerD2, MiniFlex) | 5 |
| XRPD (PANalytical/HT/VT-VH) | 1 |
| DSC (TA) | 4 |
| TGA (TA) | 4 |
| DVS (Surfase Measurement and TA) | 4 |
| PSD (Malvern/wet&dry and Horiba/wet) | 3 |
| Polarized Light Microscope | 4 |
| SEM | 1 |
| Automatic Physisorption Analyzer | 1 |
| pKa Titrator (CY) | 1 |
| Karl Fischer (KF) | 2 |
| Solids Dissolution System (USP & intrinsic) | 1 |
| FT4 Powder Rheometer | 1 |
| Stability Study Chambers (T/RH/UV) | 4 |
| Incubator | 2 |
| Glovebox | 1 |
| Crystallizer and Accessory | # |
| --- | --- |
| EasyMax (102 & 104 + Chillers) | 5 |
| OptiMax | 1 |
| Atlas Crystallization Systems (0.5-5L) | 3 |
| Crystalline with Camera (2×4) | 1 |
| T-Controlled Shaker | 12 |
| Jacketed Crystallizers w/ T-Bath (S/M/L) | 10 |
| Temperature Control Bath | 9 |
| Dosing/Metering/Syringe Pumps | 9 |
| RotoVap | 2 |
| Process Analytical Technology | # |
| --- | --- |
| BlazeMetrics (400/900 w/ Raman Chanel) | 3 |
| FBRM (w/ 3 probes) | 2 |
| Raman (probe based systems) | 3 |
| ReactIR | 1 |
| Conductivity Meter | 1 |
| Mill, Filter and Dryer | # |
| --- | --- |
| IKA Mills (Magic Lab ×3 & Process Pilot) | 4 |
| Sonication Probes/Flowcell | 2 |
| Sonication Baths | 5 |
| Jet Mill | 1 |
| Co-Mill | 1 |
| Fitz-Mill | 1 |
| Pressure Filter (tantalum coated & glass) | 2 |
| Multi-Centrifuge (T-controlled) | 1 |
| Membranes - RO, UF, NF | 3 |
| Filter Dryer (small ×2 + medium) | 3 |
| Spray Dryers (grams to kilograms) | 3 |
| General Analytical | # |
| --- | --- |
| UPLC (>4) and HPLC (>3) | >7 |
| HS-GC | >1 |
| pH Meters | 4 |
| Balances (analytical, filtration, drying) | 8 |